Our Coral Gables Store is our first location. This is where we produced the first Paleta we ever sold , and it is where all this magical experience started.

Located in the heart of Coral Gables, on Miracle Mile.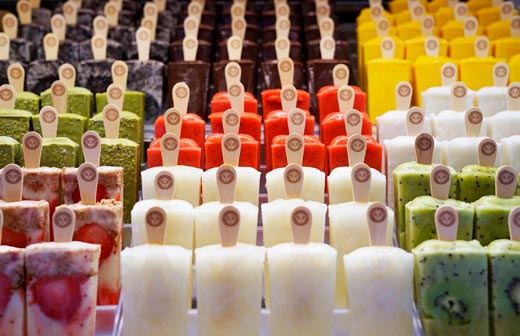 Like Shakes? Why not create a paleta-shake. Simply choose 2 of your favorite paletas and blend them with water for a smoothie or milk for a milk-shake.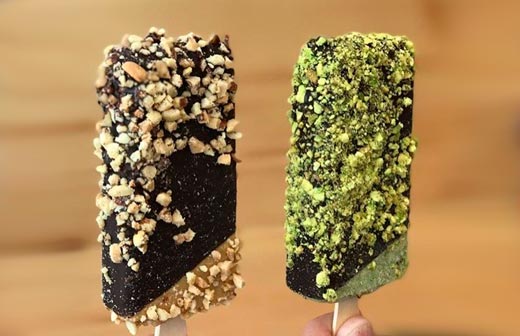 We have over 16 different flavors, all made with 100% natural ingredients.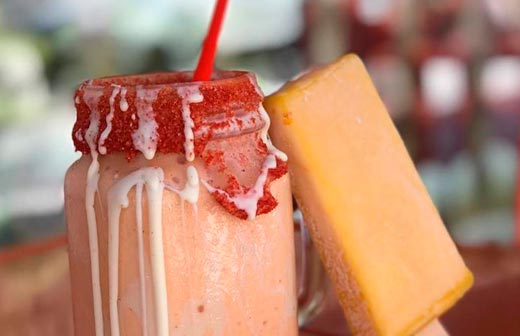 Million+ Diffrent Combinations
You can customize and enhance your experience, by adding a dipping or a topping or both to your paleta.
what people are saying...
PR0114

Perfect for when you're on a diet but kids want ice cream So it's a scorching hot day & the kids want ice cream & you're on a diet: solution. You can... read moreSo it's a scorching hot day & the kids want ice cream & you're on a diet: solution. You can have the pineapple mint (of course with chocolate) DELICIOUS! And they can choose from all the other yummy selections! They have fruity paletas as well as Oreo, chocolate, s'mores and a ton of other flavors. We've been to the one in Wynwood & had to try this one. We must come back because they were out of the coco flavor! - 8/31/2018

Kristi S.

So yummy and the staff is so friendly and helpful! I really enjoyed the pistachio paleta with chocolate and more... read moreSo yummy and the staff is so friendly and helpful! I really enjoyed the pistachio paleta with chocolate and more pistachios.

We went when it first opened and the staff was eager to help us select the right combination. My friend had hers with toasted marshmallows. It was fun watching them torch the marshmallows right on the paleta.

Street parking. The area can be extremely busy on the weekends. - 9/10/2018

Anat E.

Sooo good. Pineapple with mint is absolutely delicious. Toppings are great too, you can coat them with miguelito (mexican spicy... read moreSooo good. Pineapple with mint is absolutely delicious. Toppings are great too, you can coat them with miguelito (mexican spicy sugar). Soo yummy. I would be back if in the area. - 7/06/2019

Adrianna U.

Creamy and refreshing! My favorites are cookies and cream, and strawberry cheesecake. The free dip with a yelp check-in is... read moreCreamy and refreshing! My favorites are cookies and cream, and strawberry cheesecake. The free dip with a yelp check-in is great- i always get the white chocolate.

However, I don't think they are totally worth it at its price point. It's kinda expensive and I feel a little ripped off since it is just a popsicle :/ - 10/02/2018

Sneh S.

Went to visit Wynwood Walls and found this gem. Just loved the ice cream. Had cookies and cream, freaking awesome.... read moreWent to visit Wynwood Walls and found this gem. Just loved the ice cream. Had cookies and cream, freaking awesome. Best part is, they have toppings that can be added.

Added almost 4-5 toppings. They had a topping of smores, unfortunately I saw it too late to get it added.
If you get chance, PLEASE get smores topping. - 4/05/2019

Juan I.

Great variety of flavors, 3 different kinds of Paletas to choose from and lots of toppings, might be a little... read moreGreat variety of flavors, 3 different kinds of Paletas to choose from and lots of toppings, might be a little pricey for a popsicle but the flavors make up for definitely worth it, specially on a hot summer day. - 7/20/2018
Monday
1:00 PM - 11:00 PM
Tuesday
1:00 PM - 11:00 PM
Wednesday
1:00 PM - 11:00 PM
Thursday
1:00 PM - 11:00 PM
Friday
1:00 PM - 12:00 AM
Saturday
1:00 PM - 12:00 AM
Sunday
1:00 PM - 11:00 PM