Located just a few steps from Wynwood Walls, this store has a unique Wynwood flavor.

It open in May 2017, and it is our biggest location in South Florida.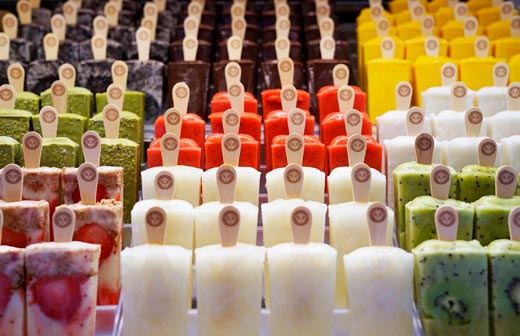 Like Shakes? Why not create a paleta-shake. Simply choose 2 of your favorite paletas and blend them with water for a smoothie or milk for a milk-shake.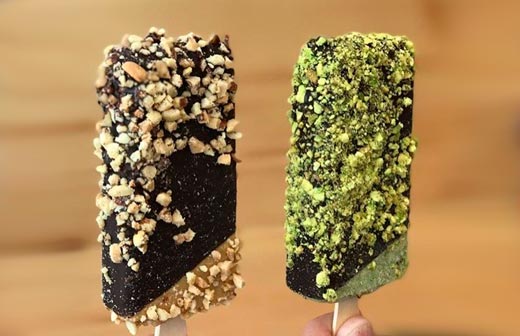 We have over 16 different flavors, all made with 100% natural ingredients.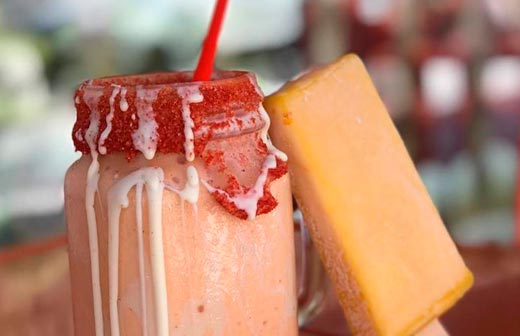 Million+ Diffrent Combinations
You can customize and enhance your experience, by adding a dipping or a topping or both to your paleta.
what people are saying...
Alejandro S.

Had such an amazing time with my mom and the service was so great!!! Matt had such attention to detail... read moreHad such an amazing time with my mom and the service was so great!!! Matt had such attention to detail and gave great suggestions and really made our experience amazing. Yoselin was very kind too! You have great staff and great service!!! - 10/18/2020

Linda R.

We were visiting Surfside Florida, and walking around the city when I saw Morelia's advertisement showing their paletas wrapped in... read moreWe were visiting Surfside Florida, and walking around the city when I saw Morelia's advertisement showing their paletas wrapped in a waffle cone. I am usually not persuaded by ads, but this looked amazing and I was a vacation.They have all sorts of flavors, but the one that caught my eye was the banana with nutella inside. I decided to add a waffle cone and the white chocolate topping. To say the least, it was amazing and well worth the price. - 10/11/2020

Lizbeth H.

Suuchhhh a cute and yummy place. Lauren took my order and was so patient with me taking my time seeing... read moreSuuchhhh a cute and yummy place. Lauren took my order and was so patient with me taking my time seeing the flavors ... will definitely come again - 10/07/2020

Alli G.

Oh my goodness! This place is so wonderful! You pick a popsicle flavor and you get it dipped... read moreOh my goodness! This place is so wonderful! You pick a popsicle flavor and you get it dipped in coating that you choose and then have a layer of texture coated on. I got the pistachio flavored popsicle. It did not have a strong taste of pistachio to it, but I don't care about that kind of stuff. Then, I had it dipped in dark chocolate. I was so surprised when I bit down how thick the chocolate gets! I love it. Then I had it coated with colorful, kid like sprinkles. I could've eaten 3 even though they are a nice portion!! My husband got the coconut with dark chocolate and almonds. He said that he couldn't taste the coconut very well. - 10/01/2020

Farhad R.

Very nice place for seat indie or outdoor with friends. Offering variety of yummy ice cream with 2-3 additional topping... read moreVery nice place for seat indie or outdoor with friends. Offering variety of yummy ice cream with 2-3 additional topping and of course pay $2 and you will get it in a fresh fluffy baked waffle - 9/26/2020

Maria B.

Came here on a summer day in the middle of this Covid situation. The lady who assisted us was masked... read moreCame here on a summer day in the middle of this Covid situation. The lady who assisted us was masked up, the place looked clean and there were sanitation stations throughout theLittle establishment. There were markings, tape and all sorts of things to make sure we kept distance and safe. Just like last time I was here I't did not disappoint. Flavors are rich and authentic, definitely recommend for a hot summer day, just an outing or skip dessert at a restaurant and come here - you will not regret it! - 9/26/2020