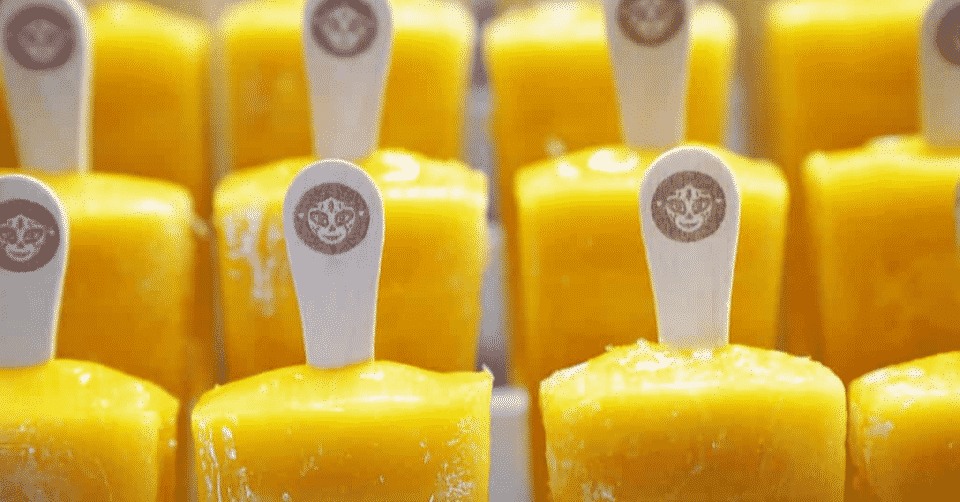 When you think about Mexican paletas, your mind likely goes straight to dulce de leche. And while that is an excellent choice, summer is the perfect time to try some new fruit paleta flavors. Refreshing and not too sweet, our passion fruit paleta might be just the frozen treat you've been searching for.
Some fast facts about passion fruit
You've probably heard of passion fruit before, but how much do you know about this delicious fruit? Also known as Maracuya or Parchita, passion fruit is an egg-shaped fruit that sports a brittle, wrinkly purple skin when ripe. It's native to Brazil and is grown in Hawaii, Florida, and California. Inside, it contains a yellow-orange fleshy pulp and black seeds. The seeds are edible, and many people simply eat the fruit right from its shell!
If you're eager to learn more, we've got a few fast facts to throw your way.
Passion fruit is an excellent source of antioxidants, minerals, and fiber.
A 100-gram serving of passion fruit contains roughly 97 calories.
Passion fruit is rich in vitamins A and C. In fact, there's about 30mg of vitamin C to every 100 grams of passion fruit.
With high levels of potassium (348mg for every 100g), passion fruit rivals bananas as a source of this nutrient
How is our passion fruit paleta prepared?
Though we did mention that passion fruit can be eaten raw, its pulp is used in a variety of other ways. Passion fruit pulp is highly aromatic. As a result, it's a coveted ingredient in many beverages, sauces, and desserts.
In our case, our paletas start with a sorbet base with all natural fruit. The sorbet is pulp- and seed-free, so you'll have all the passion fruit flavor you want in a smooth sorbet based paleta. Once that's done, we fill our paletas with condensed milk for a nice contrast in flavor. If you like our fresh strawberry paletas, you'll definitely need to get your hands on a passion fruit paleta soon.
Also this summer, you can try our new seasonal recipe without condensed milk.
In addition to being a delicious, refreshing summer treat, there's also no added sugar in this recipe. Combined with the fact that this is a low-glycemic food, you'll be left feeling full and satisfied by your choice of paleta.
If you're looking to try something new this summer, look no further than a passion fruit paleta. It might take 50 licks to finish a single scoop of regular ice cream, but we guarantee you'll want to spend more time than that with this treat!