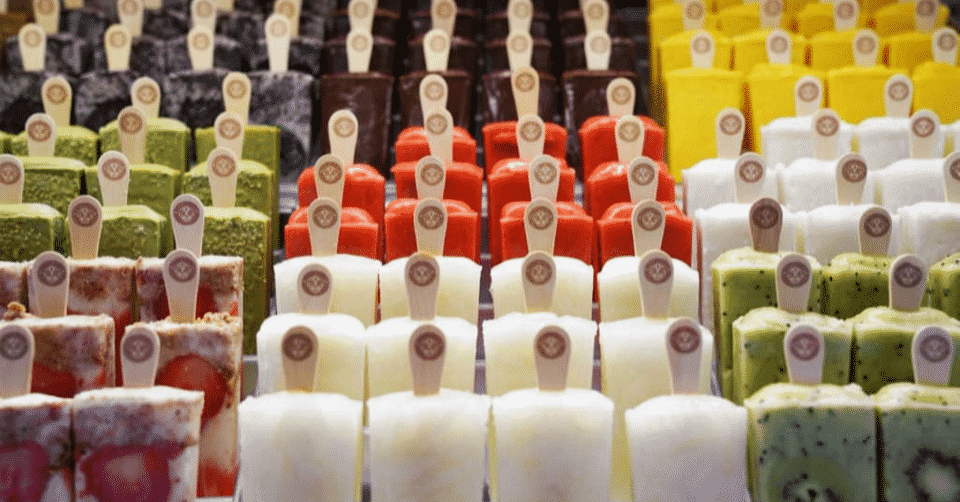 Are you interested in the summer's biggest sensation or a significant business opportunity that turns the simplest of things into extraordinary ones?
Well if you are, then a Morelia franchise is something to consider – you don't need business experience to run a franchise, and you won't have to worry about building your own business from scratch – Paletas Morelia is one of the best handcrafted gourmet kosher pops made with freshness and high-quality natural ingredients.
How it all began
While living in Brazil, three friends passionate about ice cream had the opportunity to try Mexican paletas for the first time and it was love at first sight. They decided to embark on a search for the best paletas, but after trying hundreds of them they realized that there wasn't a place where they could find the quality and flavors they envisioned.
The three friends then decided to make their own paletas that would be extraordinary from the first bite to the very last in different flavors. The challenge took them on several trips including Peru, Argentina and Brazil looking for the best training available.
After getting positive reviews for every flavor they created, they knew it was time to share their paletas with the rest of the world. They chose the Catrina for their logo as a symbol of union and equality and Morelia as their name for being the city capital of the state of Michoacan, where the first paletas originated.
Paletas?
Take on Morelia's handcrafted gourmet pops and see just how magical a popsicle can really be.
Paletas may look like any ordinary popsicle, but this dessert packs a much larger punch. Paletas Mexican frozen treats are made from fresh natural fruits such as banana and pineapple or from rich creamy ingredients like Sicilian pistachio. With the right mix of these main ingredients with secondary ingredients including water, milk, and condensed milk, you will be opened to a whole world of flavor possibilities.
A creative business opportunity
There is no longer a need to stay basic with a scoop of boredom. Aren't you tired of the same, old, boring ice cream flavors you've tasted all your life anyways?
Well, you should be! With the most creative, original, natural and colorful ice cream Morelia offers, you will not want to drop that paleta in your hand even if your life depended on it.
So, if you're looking for a great business opportunity, do not search any longer. These creative, natural, and delicious-tasting paletas are something you do not want to miss. Enter a world where your eyes will sparkle when you see an array of different color combinations and spoil your customers with a mouthwatering journey that will leave them coming back for more.
What's the benefit of a franchise instead of opening your own business?
Opening up your own business can be tough. Unfortunately, not everyone has the expertise or natural ability to be efficient at all aspects of running a successful business, and that is where the franchisor's experience comes into play.
Investing in a franchise frequently proves to be the most cost-effective, secure and profitable option. It offers many long-term advantages that an independent business venture simply cannot.
Here, we break down the benefits of joining a franchise instead of opening your own business
Major advantages
One of the major advantages you get from buying into a franchise rather than starting from scratch is immediate brand recognition.
For example: A successful and recognized coffee shop brand franchisee can expect customers to show up on day one regardless of any active marketing efforts. This immediate attention would usually not result for Jim's Coffee Shop without promotional activities.
Some franchisors also provide the setup, administrative and training support to get your business off the ground. You may also get buying power with vendors you couldn't get as a single store operation. And that's just the beginning.