Paletas: More than a popsicle
People love desserts, especially the frozen kind. In fact, 90% of U.S. households regularly indulge in a sweet, frozen treat. But sometimes vanilla and chocolate just don't cut it. If you're looking for greater depth of flavor, or for the freshest of frozen treats, you're looking for a paleta.
"Paleta" means "small stick" in Spanish, but the phrase refers to a Mexican-style dessert similar to a popsicle. However, rather than being made from ice, artificial dyes, and corn syrup, paletas are composed of real frozen fruits and other fresh ingredients. Paletas come in a huge variety of flavors, ranging from juicy fruit flavors like pineapple or strawberry to richer indulgences, like dark chocolate and dulce-de-leche.
No one is entirely sure where or when paletas were first conceived. Though frozen treats have been enjoyed by different cultures for centuries, today's Mexican paletas may have originated from a mix of ice and fresh fruit enjoyed by Aztec emperors.
Others believe the Aztec origin story is more of a myth, and claim that today's paletas were born in the early 19th century. Economic prosperity following Mexican independence meant more common people could access ice, allowing for experimentation with new tasty and refreshing recipes.
The best desserts in Miami, on a stick!
Today, paletas are a favorite treat throughout Mexico, and the paleta love is spreading in parts of the United States.
If you're looking for the freshest dessert Miami has to offer, try a paleta from Morelia Gourmet Paletas. We boast a whole host of mouth-watering flavors and use only high-quality natural ingredients. To enjoy our frozen treats on-the-go, you can even place an order online.
If you're searching for the best desserts in Miami, or the ice cream Miami Beach can't stop talking about, stop by Morelia Gourmet Paletas today!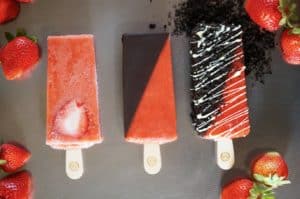 Ice-pop Culture
Made fresh daily and fully customizable, a Morelia paleta is the handheld frozen treat you'll crave year-round. Morelia Gourmet Paletas turned the popsicle on its
Read More »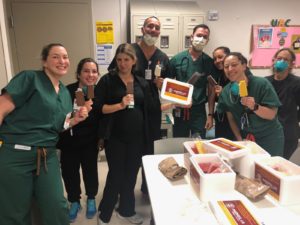 Ice-pop Culture
At Morelia Gourmet Paletas, we pride ourselves on bringing to our community the BEST ICE CREAM EXPERIENCE in the market for friends, families, and coworkers
Read More »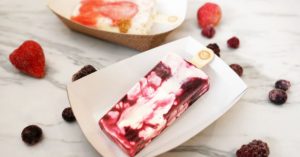 Natural Desserts
We all know that paletas are one of the most delectable frozen treats around. Considering almost 87% of Americans have ice cream in their freezers,
Read More »