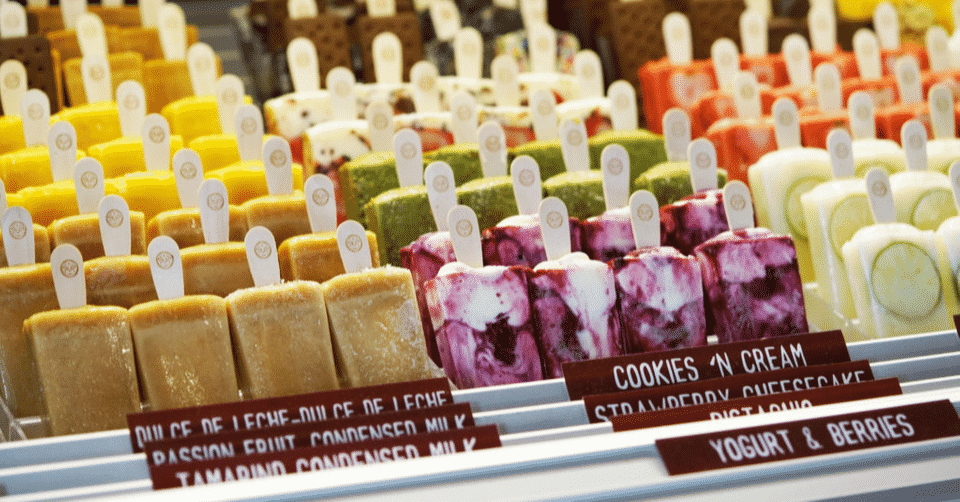 Summer is here, and that means finding the perfect popsicles and ice cream in Miami. Fortunately, Morelia Gourmet Paletas has you covered. But what flavor should you choose? Here's a quick guide to help you decide.
If you have a sweet tooth…
Belgian Chocolate – Chocolate ice cream already makes up about 14% of U.S. ice cream sales, so why not invest in a delicious Belgian chocolate paleta? Rich and creamy with just a hint of Brazilian cocoa, this frozen treat is perfect for any chocolate lover.
Cookies and Cream – If you're an Oreo lover, this is the paleta for you. While it is cream-based, we assure you that all of our paletas are Kosher Miami certified. We want to make sure everyone can enjoy this dessert loaded with their favorite cookie.
Dulce de Leche – For a delicious dose of double trouble, Dulce de Leche flavored (and filled!) paletas are the perfect choice. These paletas de dulce are enough to satisfy any sweet tooth craving.
If you love fruit…
Mango – Fresh and classic, mango paletas are a perfect summer treat. Need to cool down with a tasty frozen treat? Mango will have you cooled off and feeling tropical.
Strawberry (filled or plain) – Whether you like the classic strawberry paleta or you prefer yours filled with condensed milk, there's no doubt that this fruity treat will provide some sweet relief from summer temps.
If you want to try something unique…
Banana Filled with Nutella – If you love fruity flavors and need some sweet tooth satisfaction, this is the perfect combination to try. There's no telling how many more you'll want after you try one of these treats made with fresh bananas and filled with sweet Nutella.
Pineapple and Mint – It might sound like an odd flavor combination, but it's really quite refreshing! With no sugar added, this adventurous flavor combo is an excellent and refreshing addition to your summer afternoons. And as an added bonus, there's no added sugar.
Searching for ice cream in Miami can feel like a chore, but your search will likely stop short once you find a Morelia Gourmet Paletas. Make sure you try one of these paletas while you're out in Miami this season.