Wynwood is an oasis of creativity, revitalized vintage styles, and cool artworks. And after long hours of much exploring and walking around, what better way to end the day than satisfying your craving with something sweet and delicious?
Aren't you tired of the same, old, boring ice cream flavors you've tasted all your life anyway? At the end of the day you are in Wynwood, trying new places and enjoying the vibe. Why not try a new ice cream parlor, where you can enjoy the ultimate ice cream experience in Miami?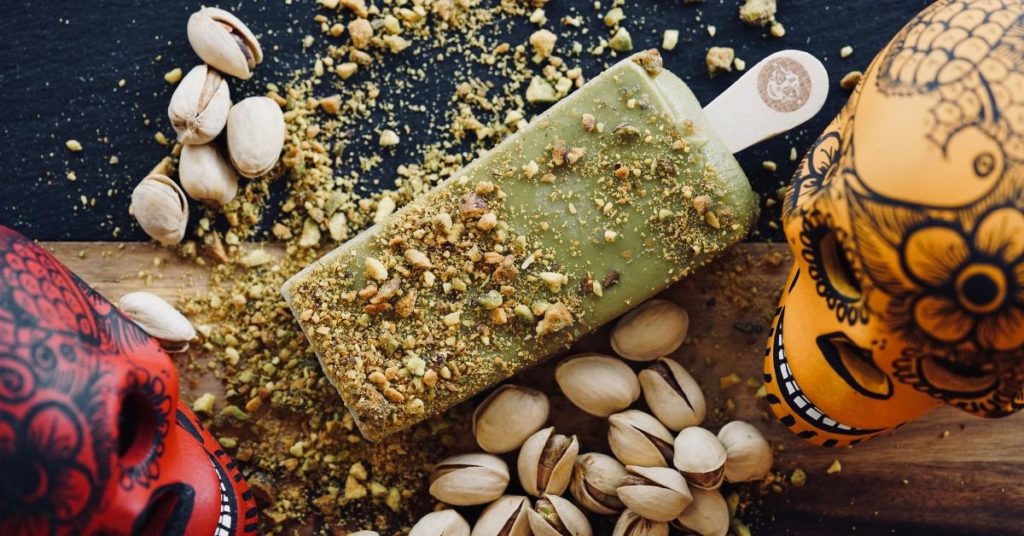 Well, you should! With the most creative, original, natural and colorful ice cream Wynwood offers located right in the heart of the art district, across Wynwood Walls. You will not want to drop that paleta in your hand even if your life depended on it.
Stop staying basic with a scoop of boredom! Enter a world where your eyes will sparkle when you see an array of different color combinations.
Spoil yourself with a mouthwatering journey and find how you will leave that belly nicely satisfied and asking to come back for more before you know it.
Mexican paletas?
Although Paletas may look like any ordinary popsicle, this dessert packs a much larger punch. Paletas Mexican frozen treats are made from fresh natural fruits such as mango and strawberries or from rich creamy ingredients like Sicilian pistachio.
With the right mix of these main ingredients with secondary ingredients including water, milk, and condensed milk, you will be opened to a whole world of flavor possibilities.
Ultimate Ice Cream Wynwood Experience
Take on the ultimate ice cream experience with Morelia's handcrafted gourmet pops made with natural ingredients and see just how magical a popsicle can really be.
For example, signature Coffee Paleta filled with Cream is definitely made for all the foodies and coffee addicts out there! It is made with Panther Coffee, a well-known local coffee roaster born in the Wynwood neighborhood. This paleta can be dipped with white or dark chocolate and then peanuts or almonds for a final great touch. How can it get more magical than this?!
Let the Belgian Chocolate become your new guilty pleasure. And aside from having a high-quality delicious frozen dessert, you can always enhance your experience by dipping your paleta and adding toppings to take the flavor to a whole different level. You can add a bit of crunch with nuts or a chocolate coating to top it all off!
So, if you're looking for the best ice cream Wynwood offers, do not search any longer. These creative, natural, and delicious-tasting paletas are something you do not want to miss out on- and I'm warning you-they will leave you coming back for sure!
Ice Cream Shop in Wynwood
Located across Wynwood Walls, next to Pitusa and near Warby Parker you can enjoy the graffitis and enjoy a refreshing cold ice cream.
Address:
Check Out Morelia Ice Cream Shop Wynwood Reviews