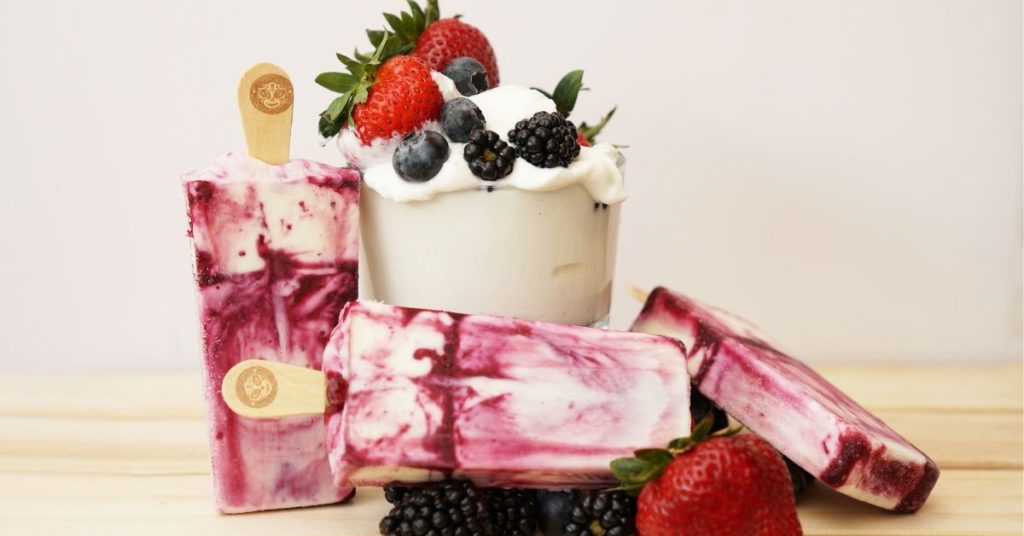 While keeping kosher is something many people might not think about on a daily basis, the truth is that more of Miami-Dade county follows kosher dietary guidelines than you might think. In fact, a 2016 survey revealed that there were roughly 149,000 Jewish residents in Miami-Dade at the time. At Morelia Gourmet Paletas, we believe that our products should be enjoyed by all walks of life. Here's a bit more information on our Miami Dairy (KDM) certification and why we keep our products kosher.
What makes a dairy product kosher?
In order for a dairy product like our strawberry paletas to be considered kosher dairy, it's important to begin with the milking process. Milking must be supervised, according to rabbinic law, for kosher approval. So while a cow might give enough milk to make two gallons of ice cream in a day, not all of that milk may be considered kosher. For fully kosher establishments, milk must be produced with full-time supervision of the animal and the milking process. This is called Cholov Yisroel.
What is kosher Miami?
We're proud to work with an organization like Kosher Miami. Founded in 2002, KM is a non-profit that certifies retail businesses and other companies that cater to kosher customers. As a retail business in South Florida, we want to make sure all of our customers can enjoy the delicious treats our gourmet popsicle shop has to offer.
What's the difference between km and KDM certification?
Full KM certifications are reserved for businesses that are Cholov Yisroel. As mentioned previously, this requires specific supervisions under rabbinic law throughout the entirety of the production process. In addition, fully KM-certified businesses are not open on holy days and high holidays. When a business bears the KDM symbol on their products, it indicates that the business itself is not KM certified. Rather, this means that certain kosher dairy products are sold at that establishment. In addition, Cholov Yisroel products may also be sold at these establishments.
What certification does Morelia gourmet paletas hold?
We hold KDM certification on our paletas de dulce products. This means that while we are not a KM-certified business, we offer KDM-certified products for our customers who keep kosher.